Well, I didn't expect to get so emotional as we dropped my oldest son Nate off at the MTC this week!  Nate got his call to serve in the Montreal Canada mission for the Church of Jesus Christ of Latter Day Saints way back in September.   Nate is very independent and mature.  For the last few years, he's really found is path in life, and seldom needs my help for anything. So the idea that he would be moving out never seemed like a big deal.  I considered he had "emotionally  moved out" long before that day.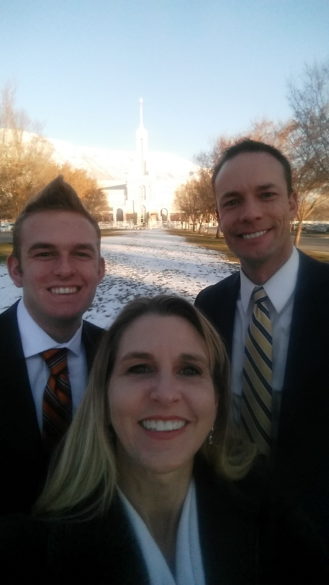 Nate makes waffles for breakfast (from scratch), most days of the week. So, for his last day home I bought Nutella, whipped cream, and strawberries for his waffles.  We finished cleaning out his room, making sure he had everything packed, and then we left!
First, we decided to have lunch at the Brick Oven.  He loves pasta, pizza, and anything resembling a buffet.
Then, as soon as lunch was over, we drove straight to the MTC.  As they guided our car in, we stopped in a numbered stall.  A few "host sister missionaries" greeted us to show Nate where to go, get his luggage, and take a final photo for us.  That's when I lost it!  It felt so final. It felt like we were leaving him forever, and we would never see him again!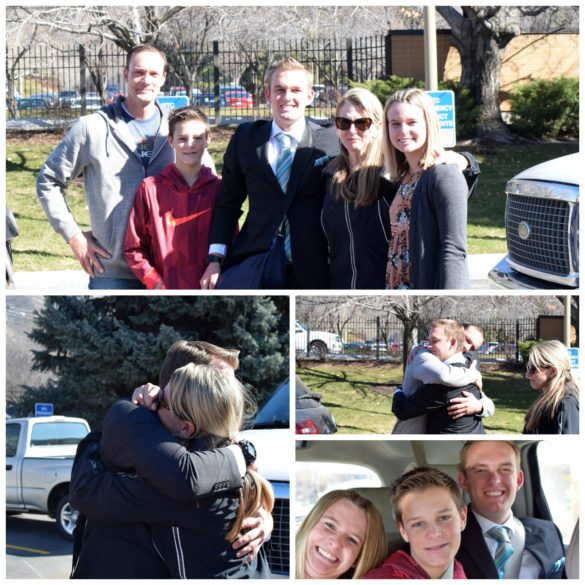 I am so grateful for his choice to serve. He's going to do great things with his life, and I'm excited he'll have this unique opportunity to truly grow and learn some hard lessons.
Luckily, that first night, they let him send an email. It read:
Hey! They're letting us check in. I'm here, and it's going super good! I can't say much right now, but we are having a blast here. Our P day is this Friday, so you'll hear more from me then.
Thank you for everything!
~Nate
God Speed!