Had to get out early again today.  I was up at 5am. Out the door by 5:30 for a quiet walk. No headphones, no chemistry.  I love quiet walks. No kids, just my prayers and thoughts.
After I got back and ready, I was out the door again at 7am.  I hate eating in the car, but really had no choice today.  I grabbed some OJ and whole wheat toast with a blackberry fruit spread.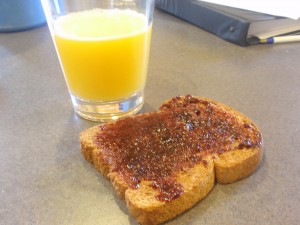 Then we (some friends and I) hosted an Activity Day, day camp for girls 8-10 years old in our stake (at church).  Of course with all church activities comes food.  We had muffins, fruit, juice, and milk.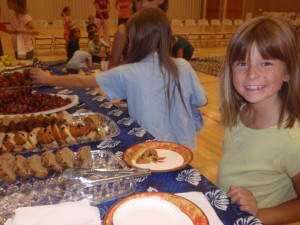 Here was my portion (times three at least)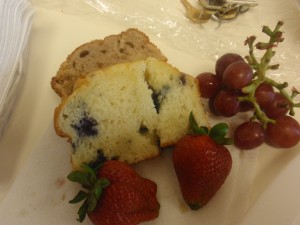 I'm exhausted now.  We had over 120 girls. But they had a fabulous time!!!