There was a lot of things I wanted to prepare in the kitchen this morning.  Knowing myself however, I decided to do it all before breakfast.  Once I eat breakfast and I'm still in the kitchen, I will keep snacking. And I did it! Despite making all this.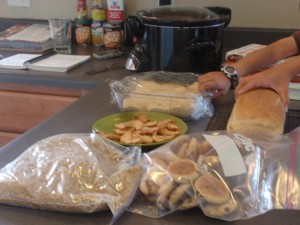 apple chips
white chicken chili
homemade bread
rolls
cookies (because they asked us to make some for the Fathers at church today) AND
Wheat berries
…I didn't eat any of it!! I couldn't beleive my self-control.  Once it was all finished and cleaned up, I sat down to a wonderful spinach and berry smoothie.  And it was all finished by 9:30.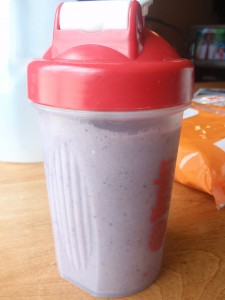 An hour after the smoothie, still a bit hungry, I used the rest of the strawberries I had set on the counter and didn't put in my smoothie.  I added a dolup (is that how you spell doll-up?) of greek yogurt.  This tasted great.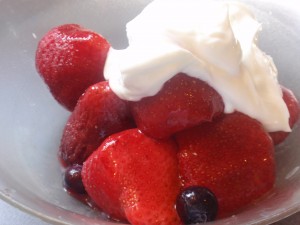 For lunch, I couldn't resist having some of my homemade bread, so I made a sandwich and a side salad.  The sandwich had lettuce, tomato, and mustard.
I sketched out a menu for the week.
Tonight: White chili
Monday: Chinese chicken with wild rice
Tuesday: Chicken parmesan
Wednesday:  Fajitas
Thursday: Chicken pillows
Friday: Avocado/ sprout sandwiches
Saturday: Lasagna
I love my kids, I really do!  But couldn't they settle down for one day. They play so loudly! They tease, fight, cry, laugh, you know, be kids!  I can only handle it for a few hours a day, NOT 12 HOURS!   Perhaps if I kept them busier?  I don't know.