Although I eat the same dinners as my family, often I will eat something different for breakfast and lunch. Breakfast for me is ALWAYS oatmeal or a smoothie. Lunch is usually a sandwich, fruit, or hopefully a salad if I'm at home.
Lately though, it has been too cold in the morning for me to make a smoothie. Which makes me so sad. I really need to make those for an afternoon pick me up!  But for some reason, I don't want to get the blender out in the afternoon. Maybe if I make it in the morning, I can save it in the fridge till the afternoon! Mmm, great idea.
So, lately its just been oatmeal.. which I LOVE.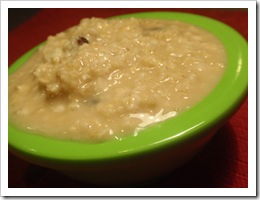 And my lunch: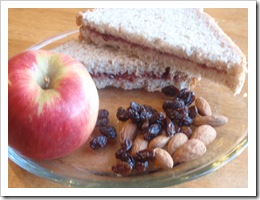 I'm so excited about my hike today. Last week, Eliece and I went on a trail in mountains above her house. It was beautiful. The weather was perfect.  And we found this interesting plaque/ monument at the top of a cliff.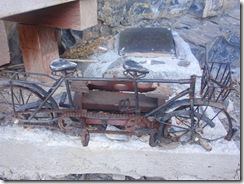 It was "In memory of:" I can't remember who.  But we were thinking maybe someone was biking and flew off the cliff at that spot!  How tragic, huh.  But here is Eliece just ahead of me. Isn't it gorgeous!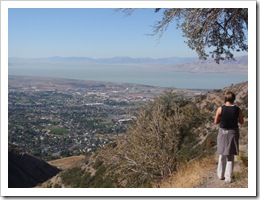 Since it rained pretty heavy on Wednesday, we decided to hike on a paved trail.  I'll have updates tonight!