Finally I feel like I'm back on track. Started the day with 50 minutes of cardio at the gym (split between the stairmaster and treadmill.
I got home and read a little chemistry while I ate my oatmeal.  (raisins, brown sugar and nuts on top)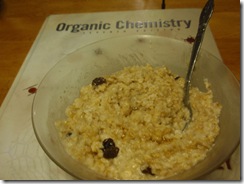 Then off to my haircut! I don't know if you can tell a difference, but I can really tell. And I love it.  I've been cursed with this thick, yet frizzy hair, and its impossible to manage.  But the girl that cut my hair literally took HUGE portions out of my hair and it looks so much tamer.  Here's before: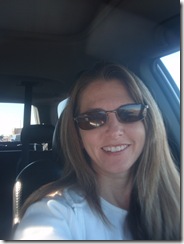 And after: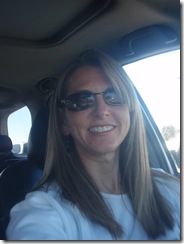 Then I filled up on a baked potato from last night.  It really is filling (although I topped it off with two pieces of licorice.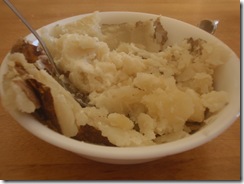 Then after my chemistry class, I ate a handful of almonds with raisins.  A perfect combination.
Then for dinner, while my family ate burritos with a little ground beef mixed in, I chose to eat some with veggies and beans only. Doesn't it look good?
Tomorrow Wade and I are both off of work.  First time in a while. We are going to go hiking while the kids are in school (although I should be studying for the GRE). But its supposed to be almost 70 degrees! I can't miss out on that.