A few months ago, Eliece and I decided to sign up for a half marathon in Bryce Canyon. We heard it was a gorgeous race- plus it was a 2000 foot descent (bonus), and I've been wanting to run a race that we got to travel for!  Unfortunately, deciding so late, there were very few hotels left that were big enough for our families.  I was bringing Nate at least (he was running too), and Eliece wanted to bring her kids.  I really didn't want to spend a fortune on a hotel.   So, the motel we ended up with, was not the prettiest. Luckily though, it was clean, and better than camping!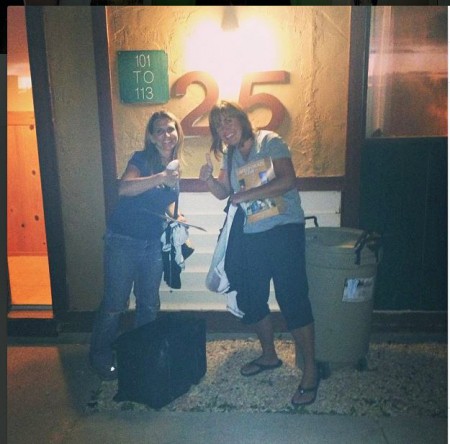 Nate brought a friend and Eliece left her  family home.  As soon as Nate and I arrived at the motel, we all headed down to Cannonville to pick up our packets, and then went out to dinner.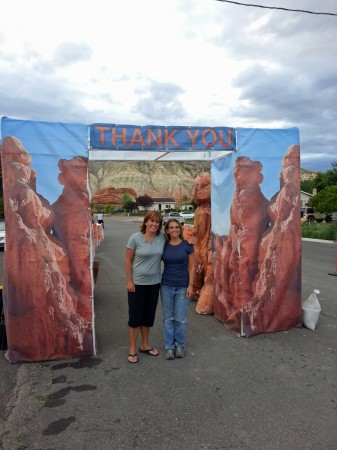 I slept in her room, and the boys had their own. We got 6 hours of sleep before we had to be at the starting line!  Nate was much more prepared for this race this year than he was for the Halloween half!!  He spent the school year on the track team, and ran a few 6 mile runs the last few weeks.  Before the Halloween half, he only trained like once! lol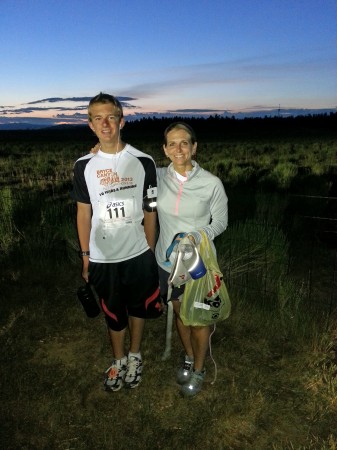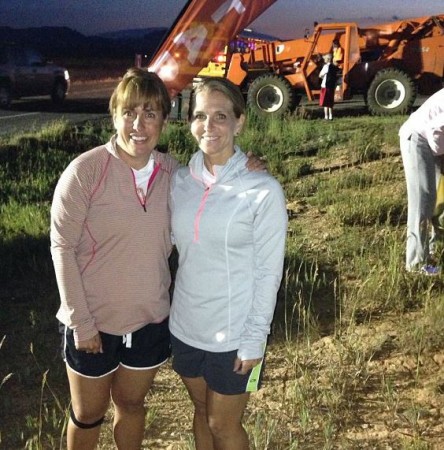 I felt FABULOUS on the run! Despite having surgery on my thumb on Tuesday, it really hasn't hurt and it wasn't in the way at all!  I came in at 2:06 and was able to sit at the finish line to snap a photo of Nate coming in at 2:19!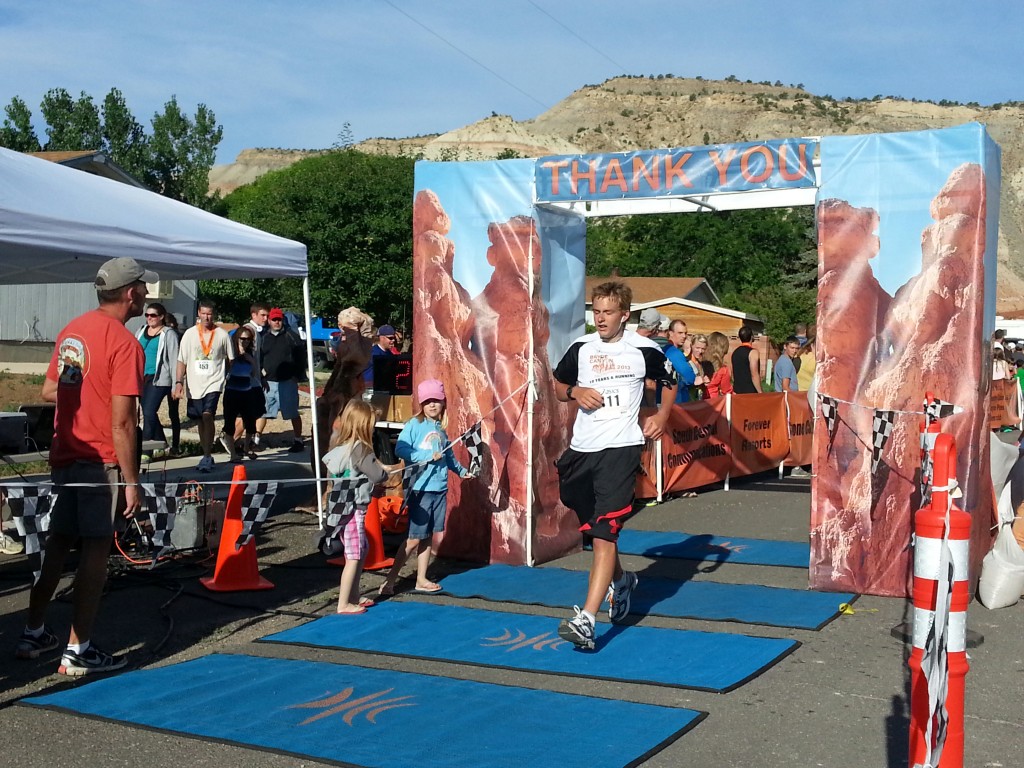 Unfortunately, Eliece got sick!! We think it could have been the ibuprofen she took .  This is her crossing the finish line letting me know she felt  like crap.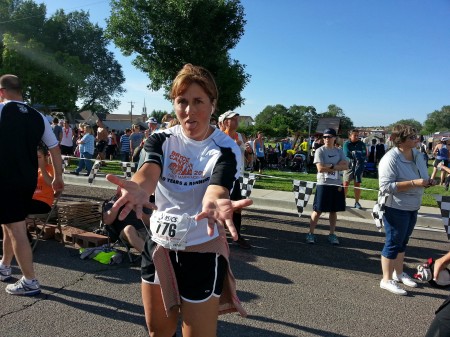 Instead of staying another night in Bryce, Eliece decided to go home early even though she had the room reserved another night.  I was so impressed with the area of Bryce, that I called Wade and told him to bring the kids down just for the night, and we could see the views in Bryce Canyon National Park and they could take Eliece's room for the night.
BEST DECISION EVER!!  As soon as they got in, we drove over to the park entrance, got a Jr. Ranger booklet, and got on the shuttle to check out the lookout points.  We stopped at Bryce Point first, and decided to take the Rim Trail.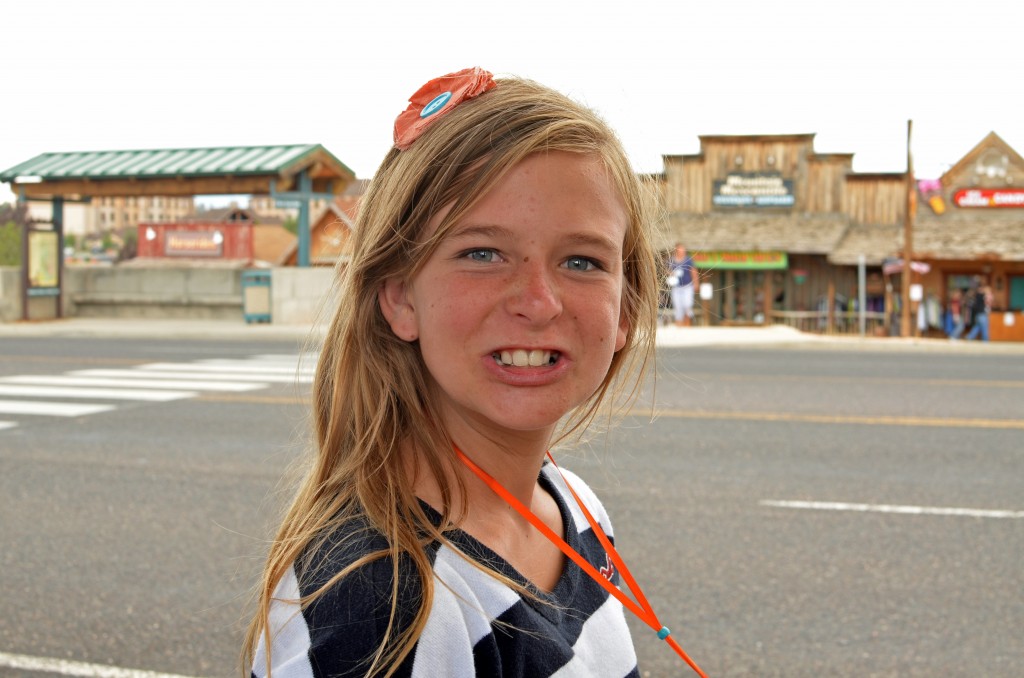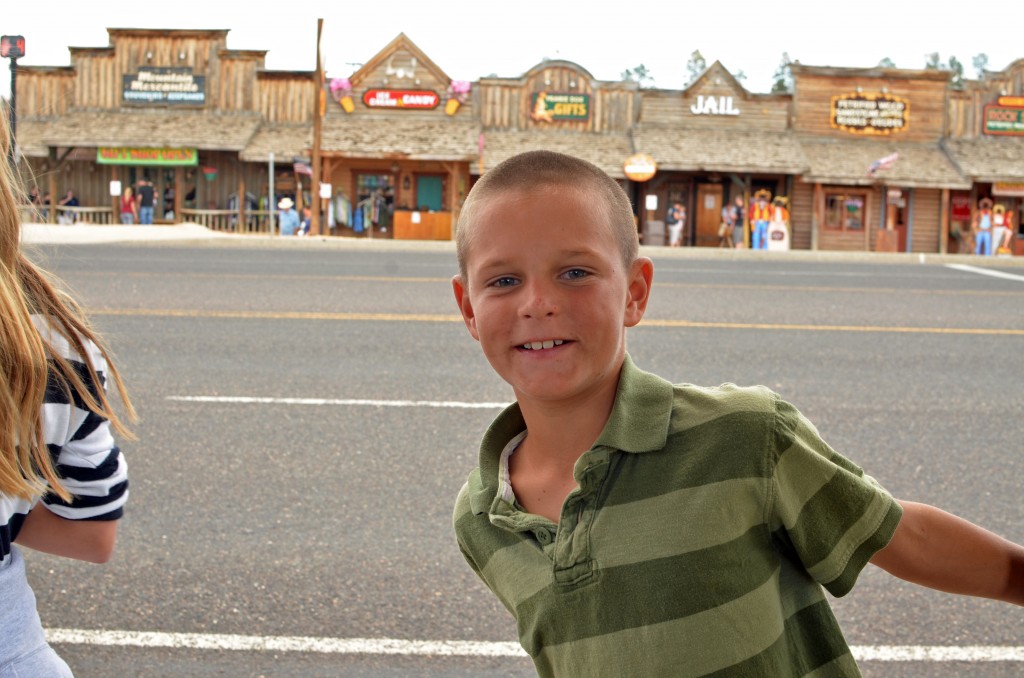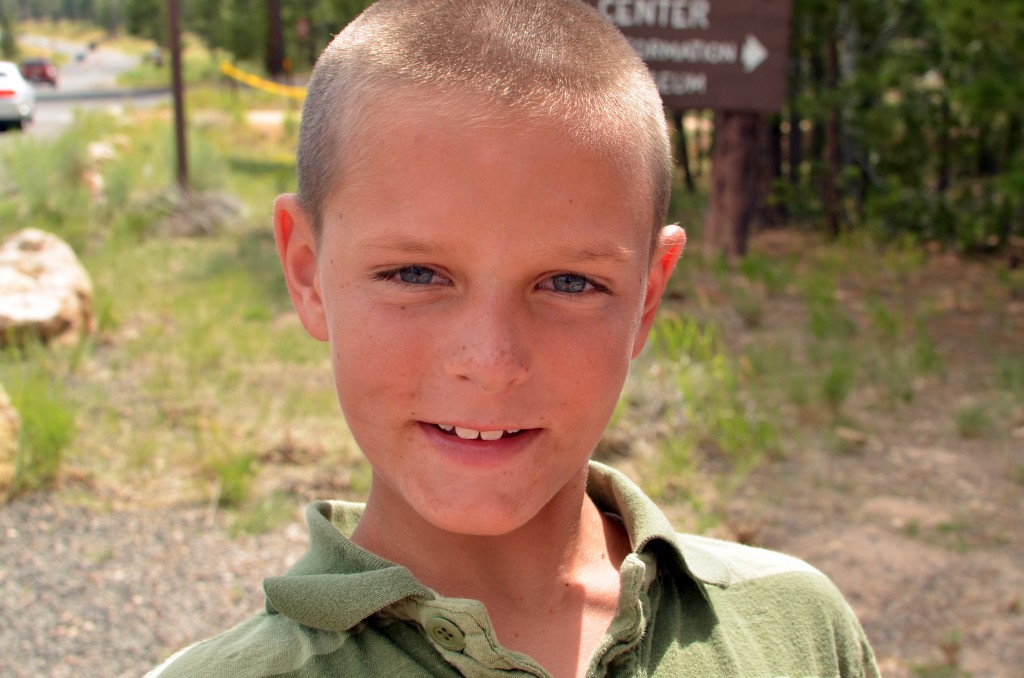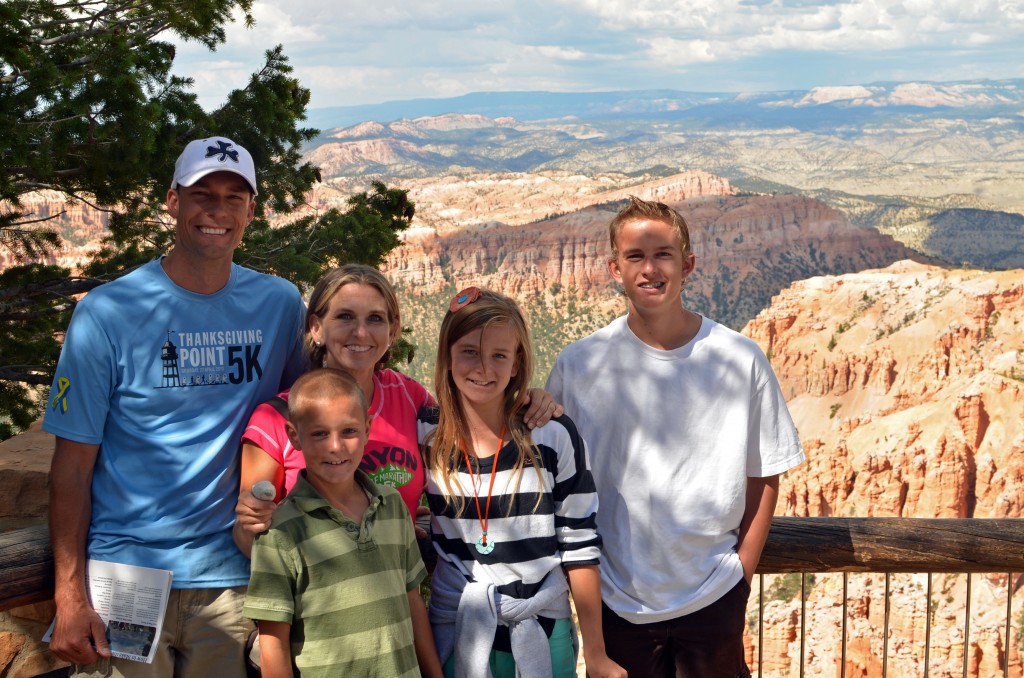 From Bryce point, there is a trail around the rim you can walk around to the next lookout point and see the canyon from all sides.  The kids didn't plan on hiking (and especially  not Nate, considering he was exhausted from the race), but it was so worth it.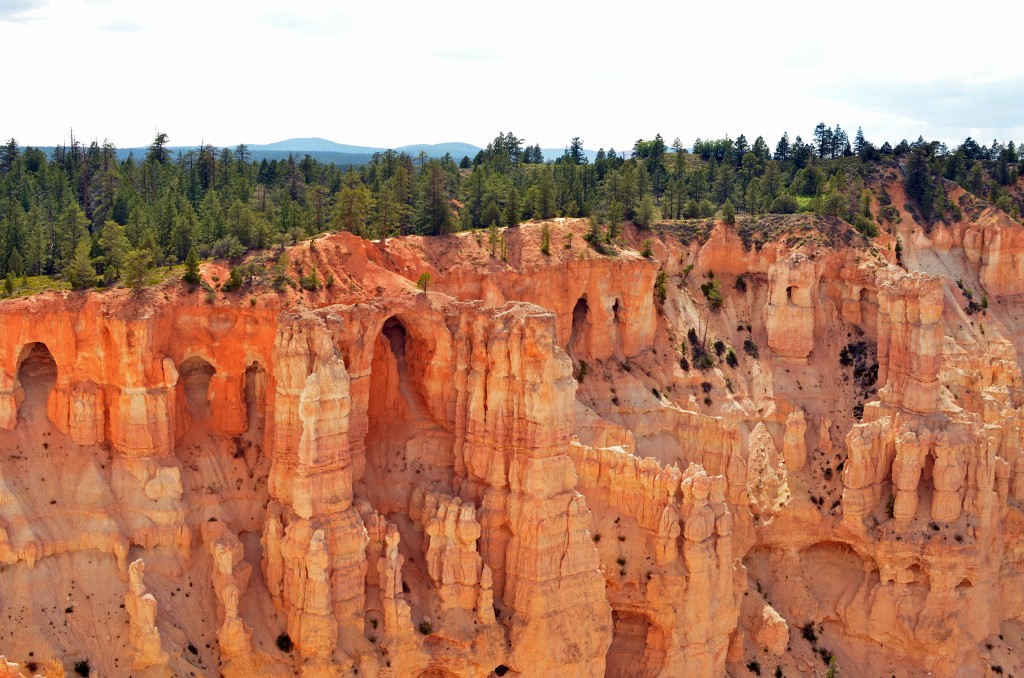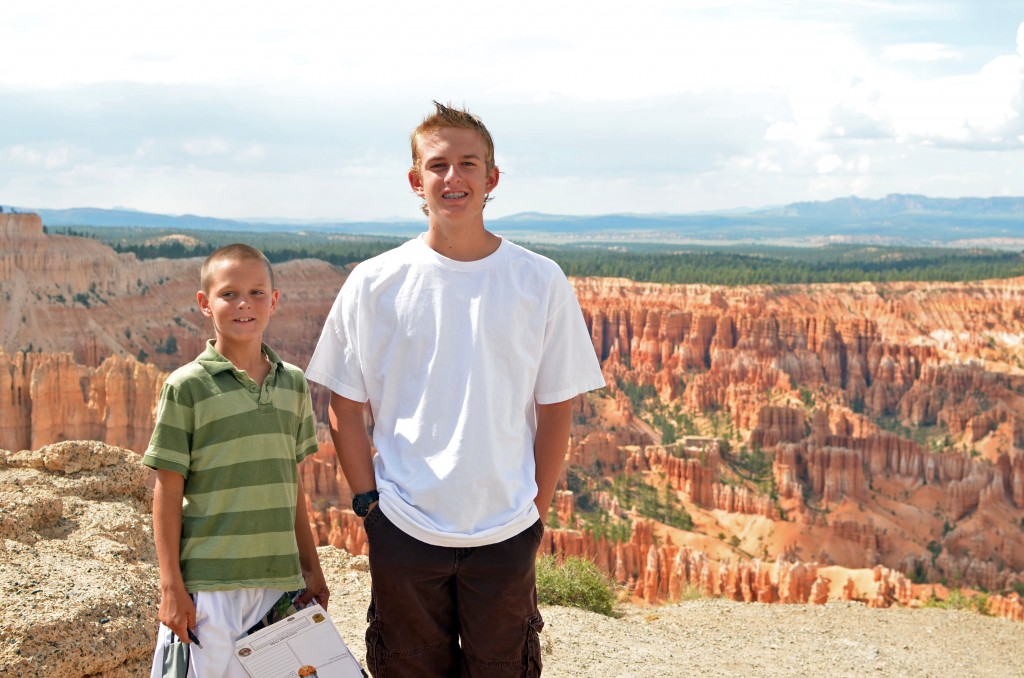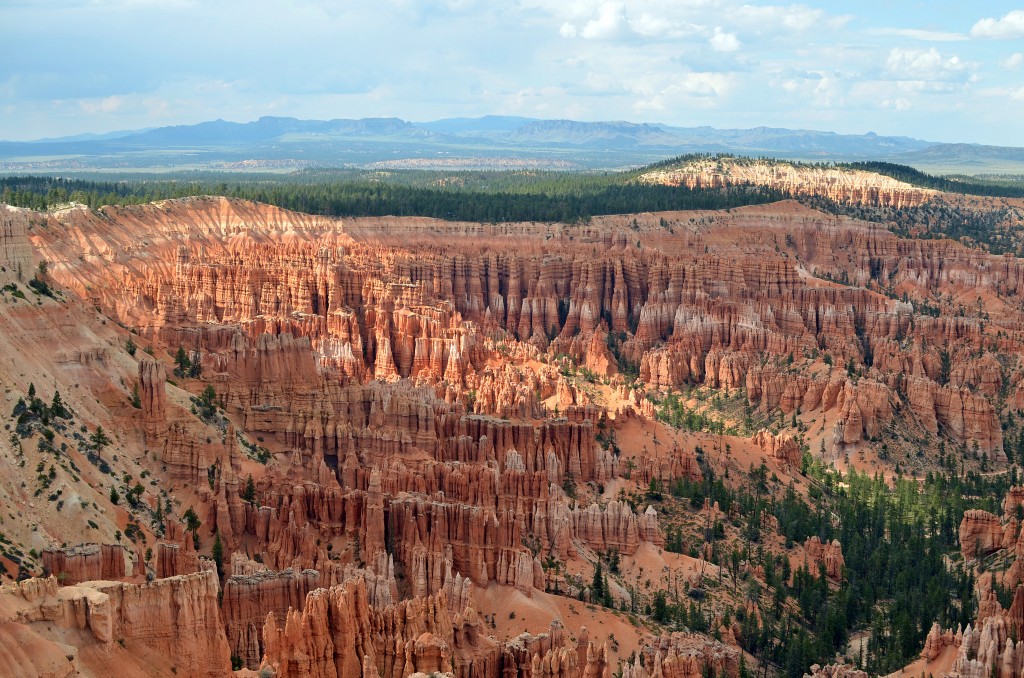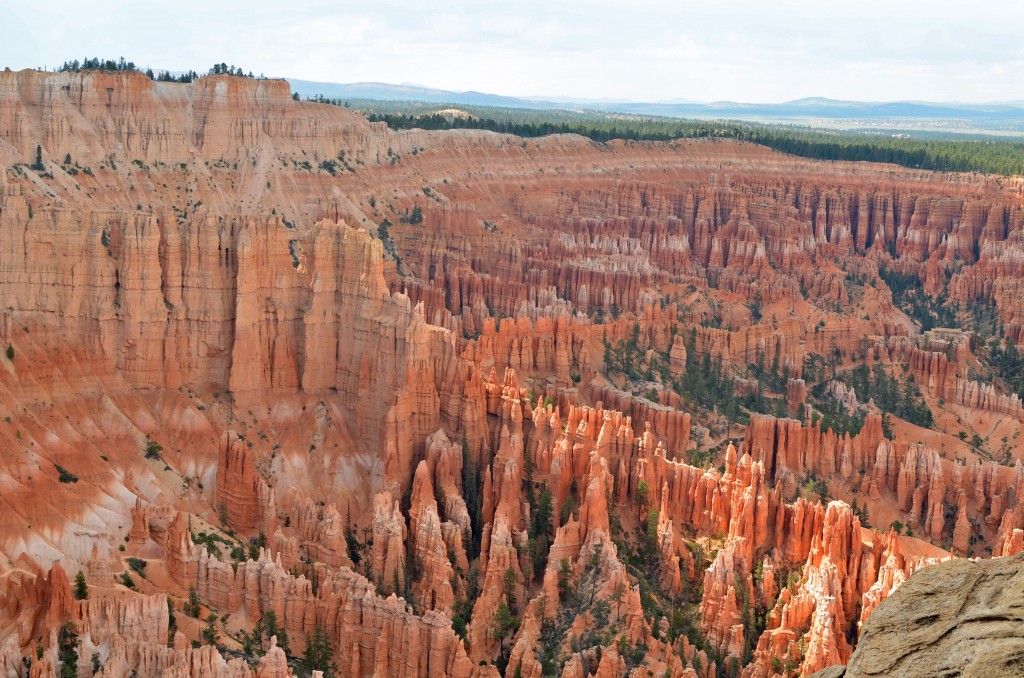 The next morning we got up to go on another hike, the Queens garden as well as Navajo loop.  Erica tends to get a bit grumpy, when she walks too much, and this is her grumpy face!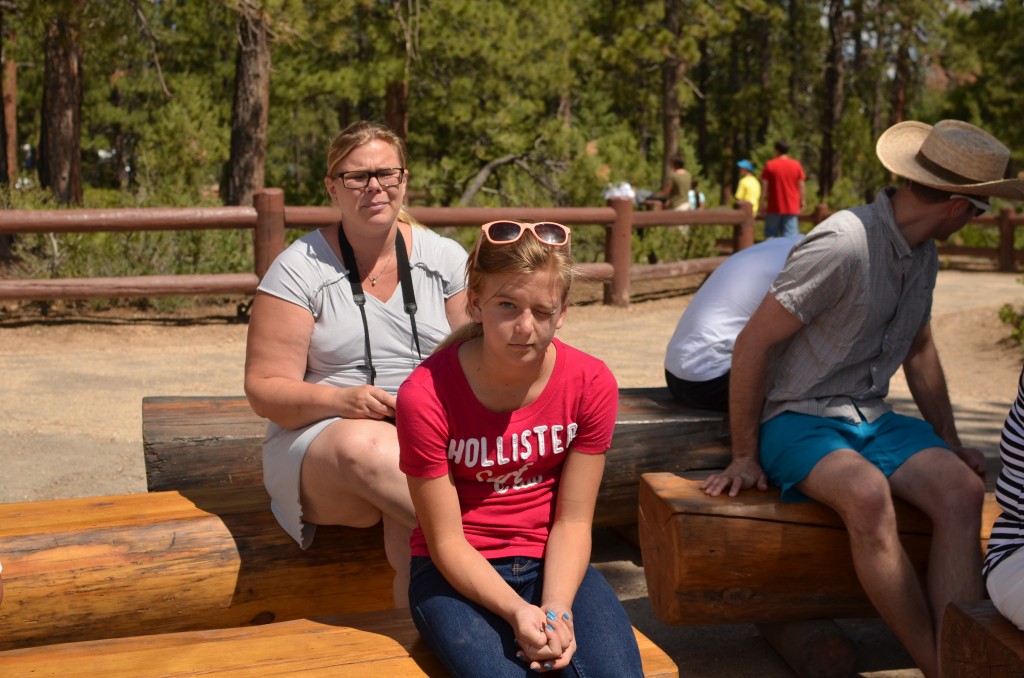 Then, back to the visitors center where Erica and TJ got their Jr. Rangers badge.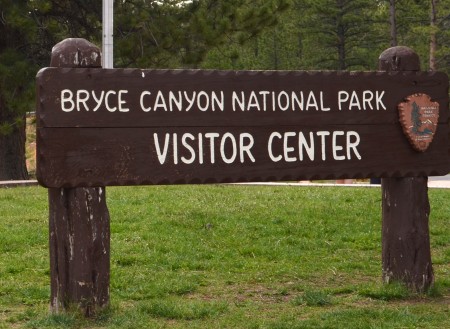 So, here is my plan- Utah is so amazing! I want to paint the state of Utah on a wall in our house and put pictures on the  places we visit!