We had a fun (although COLD) night at Cornbelly's on Friday night!  It was actually our first time.
We brought one friend of Erica's, and the best little 4 year old around- Michael! He had fun jumping on the "big pillow".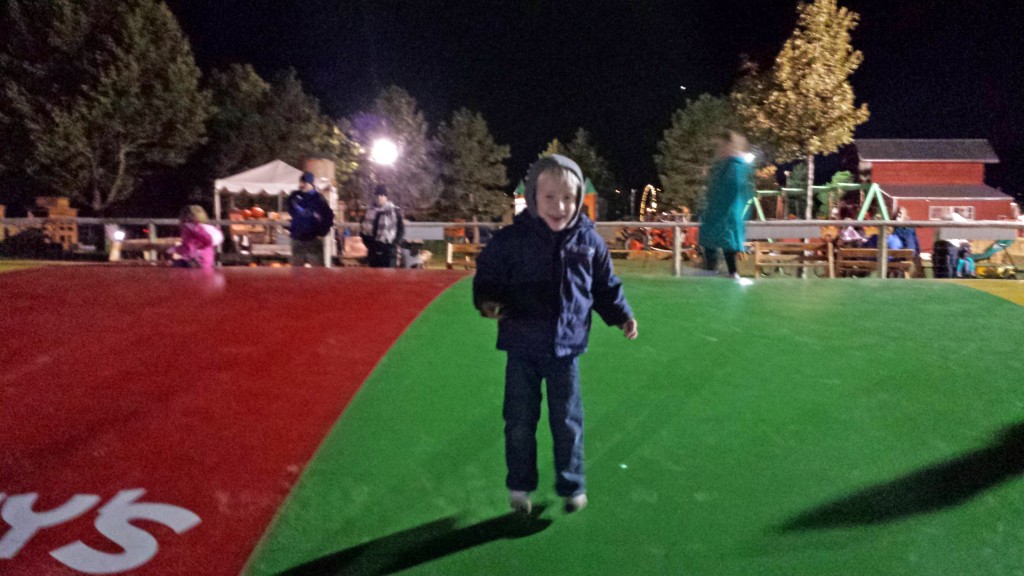 The older kids had fun in the haunted houses.
And none of us could get through the corn maze!  Holy cow, that's hard!   I felt like we walked for miles!! Great exercise, but so confusing to us simple minded folk! lol   They did have some helps throughout the maze by answering questions via text that would reply with which direction to go.  We actually ended up sneaking out through the "emergency exit" as Cornbelly's was about to close, and we were SUPER far from where the true exit was!
So, basically, if you need something to occupy your teenagers for HOURS, send them into the corn maze!
Cornbelly's is only open in October, so don't wait, and just go!