We never made it to pick apples yesterday.  I have a couple of large plate orders to fill, and it literally takes me all day!  Although, I had a bit of caramel corn (that I made for a church activity), I still didn't eat any bread.   A recap of yesterday:
Breakfast: oatmeal, applesauce, apples, and cinnamon
Lunch: Taco soup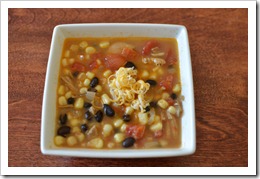 Snack: Caramel corn
Dinner: Hummus, carrots, string cheese.  (I know it isn't much, but I was in a big hurry. As soon as dinner was finished, I had to leave for church.)  This is what my family had though: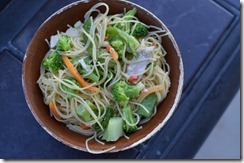 Todays plan: We will get up into the mountains for some pictures!! I'm dying to get there.  Plus, in about 30 minutes, I'm headed up into the canyon anyway for a long run with a friend.  We are planning between 8-13 miles I think!