One thing I struggle with is balance in my life. When I am in the middle of a project, I generally can't do anything else. My house doesn't get cleaned, dinner doesn't get made, and there are no clean clothes. Luckily, my husband does laundry on his days off without complaining, even if there are 10 loads to wash.  Yesterday's project was packing plates for a big order, and making these cute tissue balls for a church Halloween dance.  I think those tissue balls are a great way to decorate!  I'm kind of excited to chaperone the dance tonight, even though my kids aren't old enough to go yet.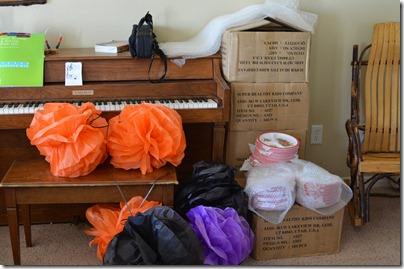 Erica got to spend the day with her Sunday School Class horse back riding: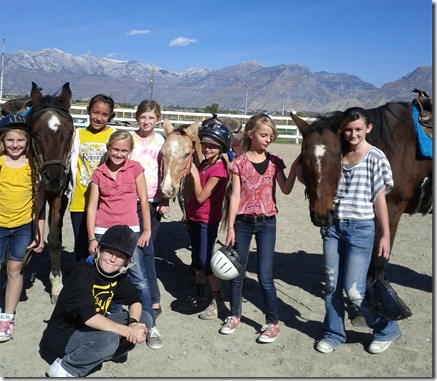 Then we headed up in the canyon for a picnic/campfire.
It's great to be up there, because my cell phone doesn't work! It's great to totally pay attention to my family and not be distracted.
As far as my health goes, I ran ten miles with my friend in Provo Canyon!  We had a pretty good run, but got super tired towards the end.
I ate a few bananas, carrots and hummus again, taco soup again, oatmeal again, chicken, potatoes, string cheese, apples, and one of those cookie/marshmallow's we are roasting.