For years and years, all I ever wanted to do was run.  Recently (maybe the last 2 years) I've become increasingly aware of the importance of strength training.  I can not lift weights on my own though! I have to do it with a friend. If she can't meet me at the gym, I literally skip it.  When we're in a groove though, our workouts are like this: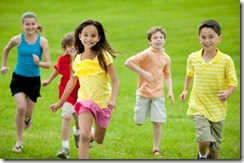 Monday: Long run (8-12 miles)
Tuesday: Full body weights
Wednesday: Regular run (2-3 miles)
Thursday: Run (or walk 2-3 miles)
Friday: Full Body weights
Saturday and Sunday: Walk
Wednesday, Thursday, Saturday and Sunday, I'm on my own.  I listen to my ipod shuffle on those days (except Sunday, when I like to have a quiet walk).  I love to listen to podcasts, but I find I run faster when I listen to music.  I need more music though!  Do you ever find it embarrassing to share your playlist? I'd love some more ideas for music!  Here is what I usually listen to if I'm not listening to podcasts, which I love!