My husband Wade, and 15 year old TJ ran a Spartan sprint race last weekend.  They have plans to run three races this year so they can earn the Trifecta award.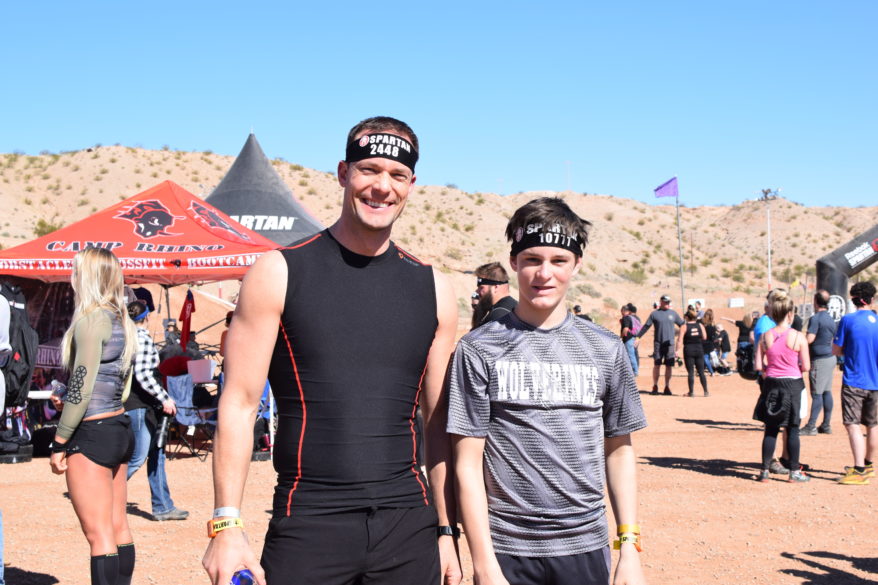 The Spartan Sprint consisted of covering 4 miles and 20-23 obstacles. For each obstacle you do not complete, you are required to perform 30 burpees as the penalty. Wade completed all the obstacles, so he had zero burpees.   TJ only failed the rope climb, which is so difficult, especially when you are wet and muddy!
| Racer | | Bib | Age | Gender | Overall | In Gender | In Age Group | Time |
| --- | --- | --- | --- | --- | --- | --- | --- | --- |
| Wade Roskelley | | 2448 | 42 | M | 134 | 125 | 16 | 1:03:06 |
| TJ Roskelley | | 10777 | 15 | M | 135 | 126 | 9 | 1:03:07 |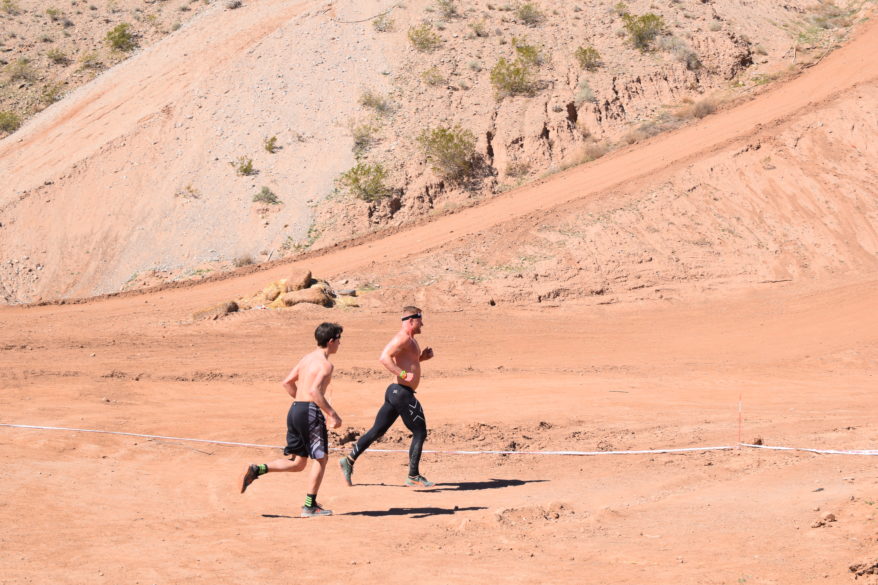 Overall, it's a great race, well organized and fun to do.  I paid the $20 for Erica and I to both be spectators, and I'm actually glad we did. That way we could get close for some pictures, and I feel like charging keeps the venue from getting too crowded.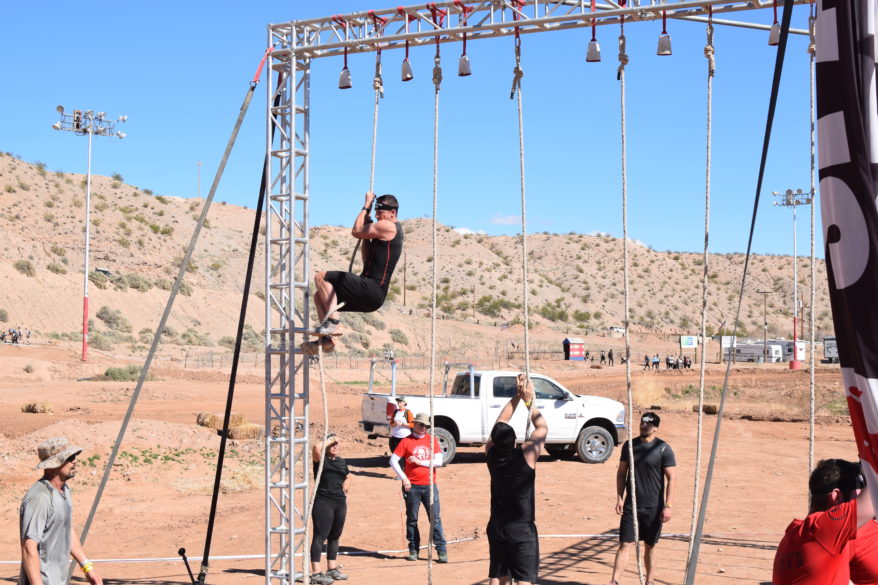 You also sign up for a specific time to pace out the crowds.  We  had to arrive early because my sister had an earlier time, and we were her ride.  Luckily, even though Wade and TJ had an hour to wait, they asked the guy at the beginning if they could go early.  He waited until all the people for that wave were in the chute, and concluded there were a few openings that wade and TJ could snag!  I was trying to talk them into just sneaking past, but Wade is always the moral one and wanted to ask permission 🙂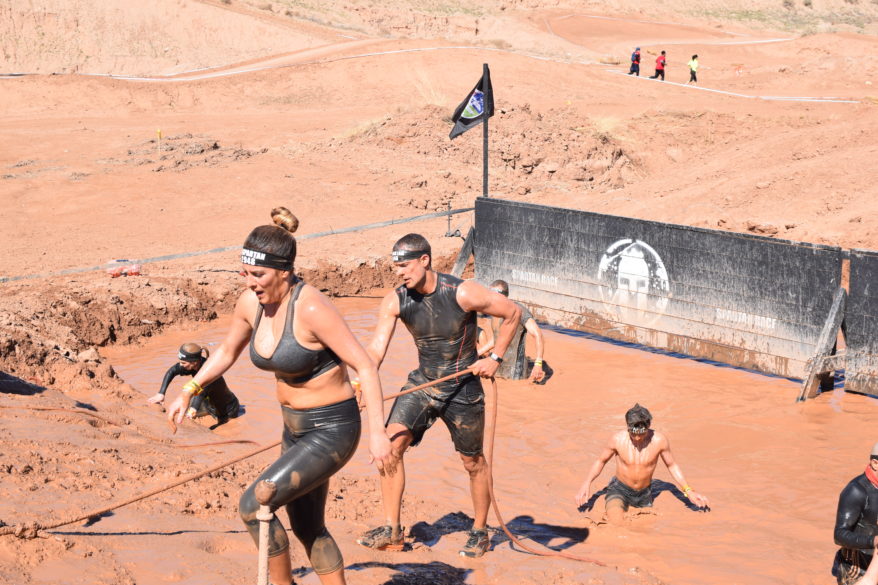 I wouldn't mind doing the race with them, but I really Just like running.  A lot.  But I am planning a marathon at the end of this year, so that should be my big event of 2018.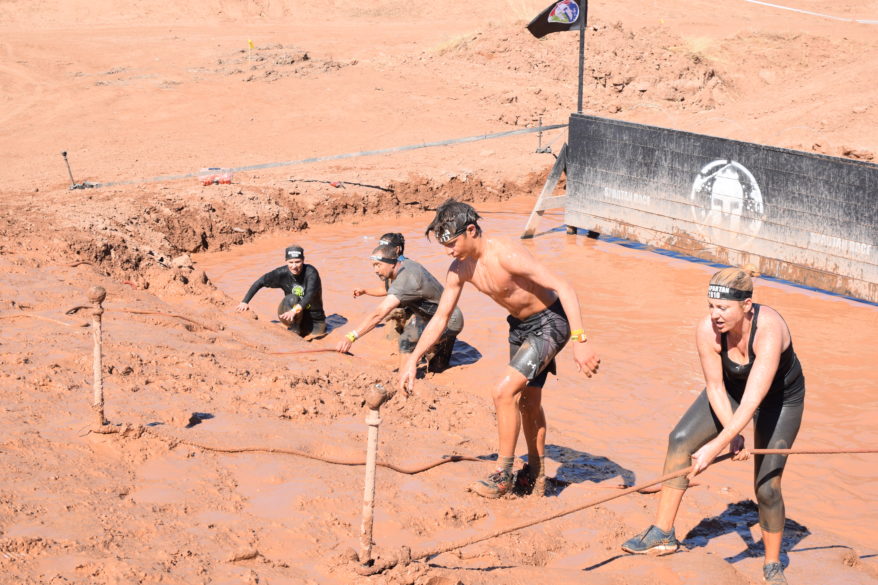 TJ and Wade will run the Spartan Super in Utah this summer and then they need to find a "beast" for the end of the year.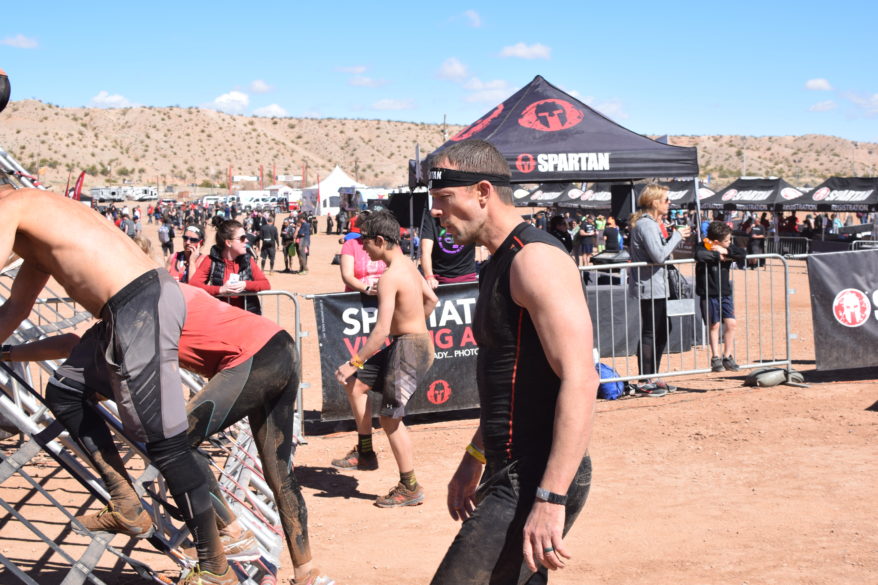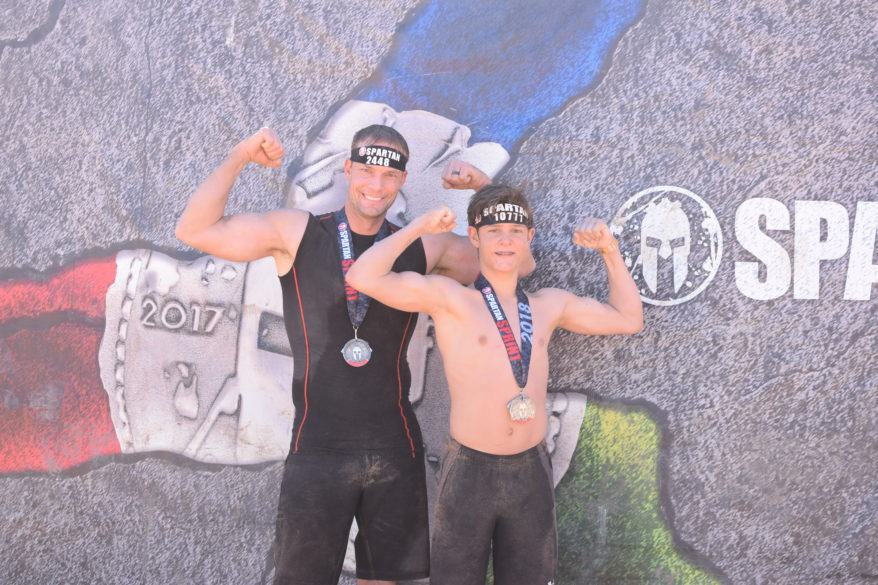 Overall, these guys did GREAT!  Can't wait to see them at the Super!