I had a great workout this morning.  I rarely do free weights, but I did a full upper body official body for life workout.  The plan is to keep loading on heavier and heavier weight with each set, diminishing the number.  So Dumbbell press, I started with 5 lbs, (weak I know), and did 12 reps, then 8 lbs, 10 reps, 10 lbs, 6 reps…etc. Anyway, I got pretty fatigued by it. But it was good. Then did 30 minutes of running, 15 minutes of walking.
The food, started out pretty good:
7am- 4 egg whites on a whole wheat tortilla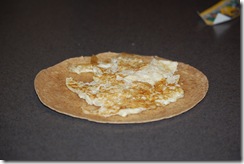 9am cottage cheese with apples and grapes- Yum yum!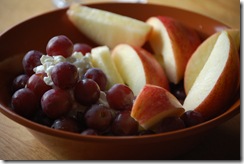 11:30 More chicken ranch salad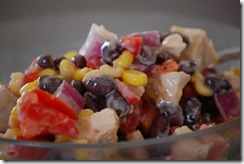 2:30- Wade and I were running some errands… stopped at Sensuous Sandwiches for some lunch. I was very good.  4 inch sandwich with Turkey and veggies, mustard, oil, and vinegar.   Had to take the picture with my phone.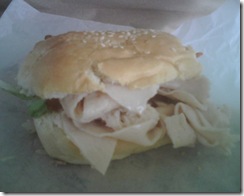 4:00 pm Then it got bad. Not really, but I wanted to make rolls for the primary dinner.  I tried to not be tempted by the dough, but I was!  I ate an entire roll (as dough) and then two more finished rolls.  No picture… ahhh the shame.  🙂 So, that became my "free meal" of sorts. 
6:30: No pictures.  We had our primary dinner. Soup, salad, (another roll), and 3 bites of the cheesecake! Totally worth it… Yummy!  The good thing was, I didn't take any leftover home.