I started the morning with an upper body work out.  Today my biceps are pretty sore, so I know I lifted hard. That was good.
This is what I ate:  4 egg whites with mushrooms and black beans, Ezekial bread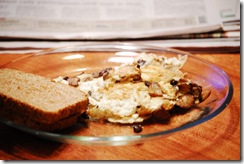 Snack:  Oatmeal with protein powder and apples:  Then with the rest of the apples I added a bit of peanut butter.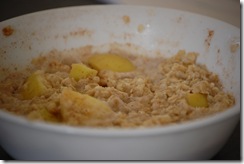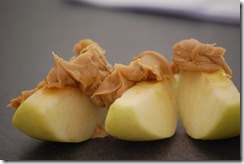 Then I was running around, so I brought a meal replacement bar: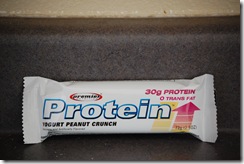 Late lunch, wild rice with chicken breast (and a little feta cheese sprinkled on)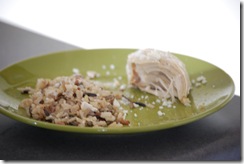 Dinner: A yummy bowl of fruit cocktail with cottage cheese and plain greek yogurt.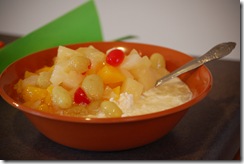 Post dinner:
ONE chocolate chip cookie and a few bites of lasagna.  I had to taste it as I had made it for a neighbor on bed rest!  Needed to make sure it wasn't gross you know. Although my husband already mentioned how great it tasted… had to see for myself.. and I really wanted some. 🙂