I was right, about 3:30, I certainly was hungry again.  I decided a big glass of orange juice with some powdered greens for a little boost.  I really like it!  It makes me feel energized.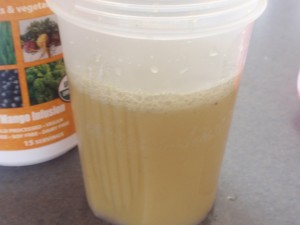 Usually I'll put the greens in a smoothie, but it was the middle of the day, I have a crappy blender, and it seemed like a good idea.
After a trip to the park, I started making dinner. I like to snack during dinner prep, so I had about 3 carrots! Add that to my five this morning, and I practically ate the whole bag in one day.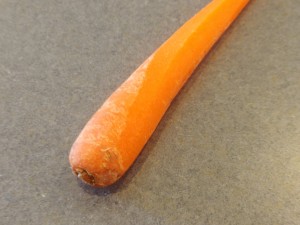 So, finally dinner was ready.  We call it "chicken dinner", and its simply, carrots, onions, potatoes, and chicken on top. All seasoned with Season salt and cooked covered for about an hour.  The juices from the chicken flavor everything.  I always like greens for dinner… even if the kids don't eat much of the salad, I always do.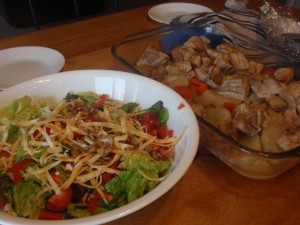 I didn't have much to make a salad.  What I added was
Red leaf lettuce
red pepper
shredded cheese
sunflower seeds
and ranch.
It actually turned out really yummy.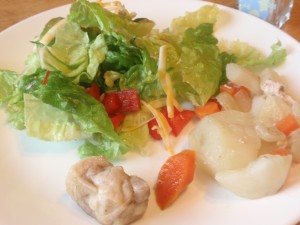 Getting the kids to bed. Wade wants to watch The future of Food.  Should be very interesting!  Tomorrow I'm working, so busy day.