I love my morning runs when I can be alone.  Its the only time all day when I'm not being asked to do, watch, listen, help, and observe.  This morning however, Erica and TJ both really wanted to run with me.  I wanted to say no, but what kind of mother would I be if I did!  I wouldn't be teaching them how wonderful it is to exercise.  So I let them come.  TJ ran a lap around the track. Erica lasted about a mile. Then I left her at home, and I ran 30 more minutes.  Altogether about 50 minutes.
As soon as I got home, I made a shake with
blueberries
strawberries
soy milk
spinach
Amazing Grass green powder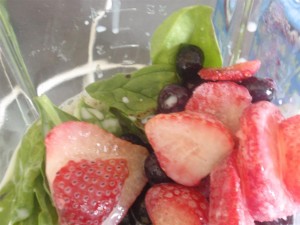 11:00, got hungry again.  Decided on some oatmeal.
Rolled oats 1/2 cup
pumpkin puree
cinnamon
1 squirt agave nectar
raisins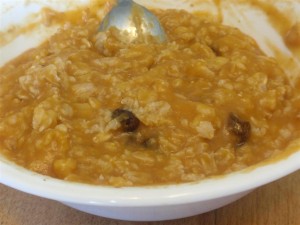 12:30, not super hungry, but about to leave for a 3 hour block of church.  So I quick put together a pita sandwich.
pita bread
lettuce
tomato
one slice mozarella cheese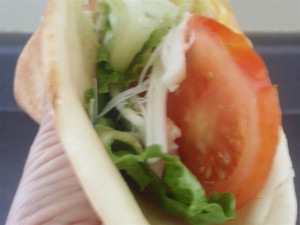 Then finally, home from church, I didn't feel like fixing an actual meal.  So we whipped up some muffins.  I made some broccoli, and Wade stir fried some carrots.  (I actually ate 3 muffins)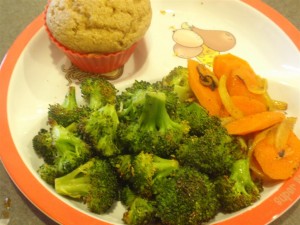 I feel good today.  Its still raining, and its sunday, so we didn't venture out.  Tomorrow I plan a tough workout at the gym and hope to get a lot accomplished.